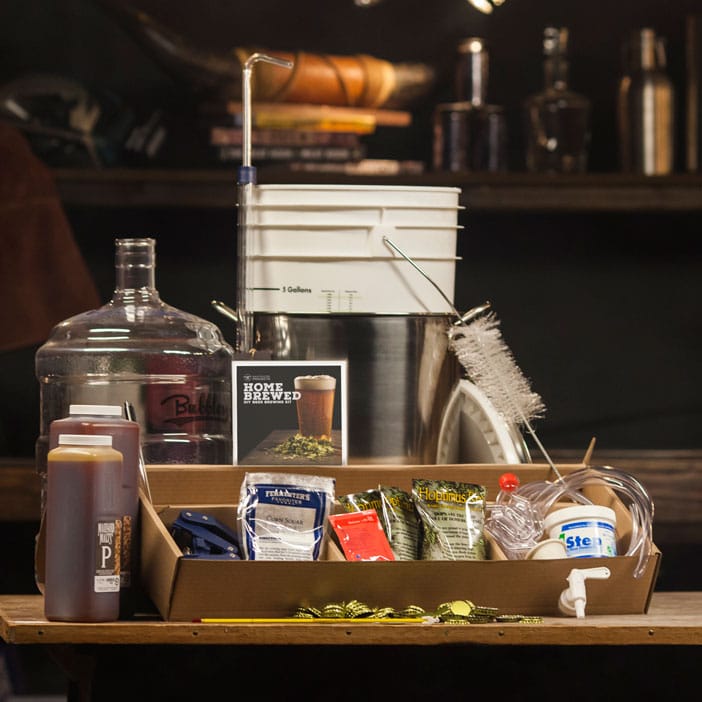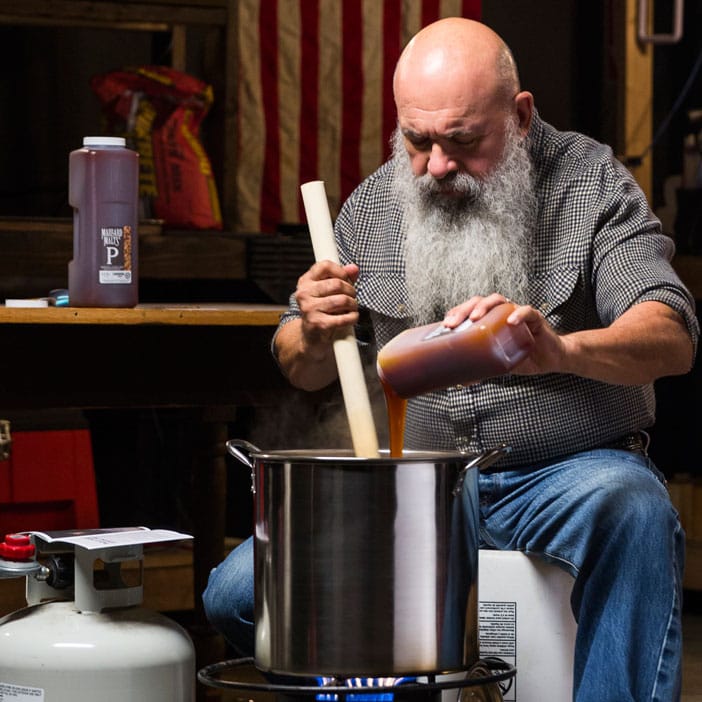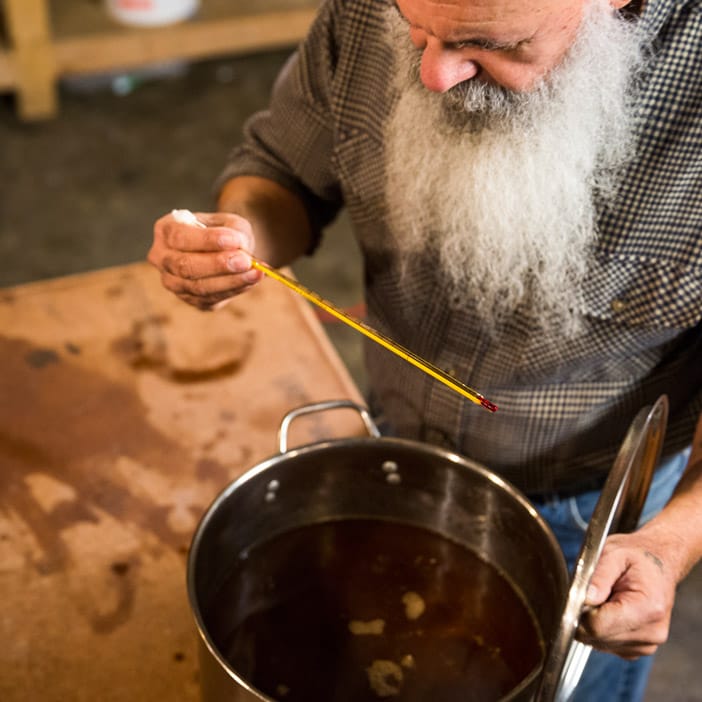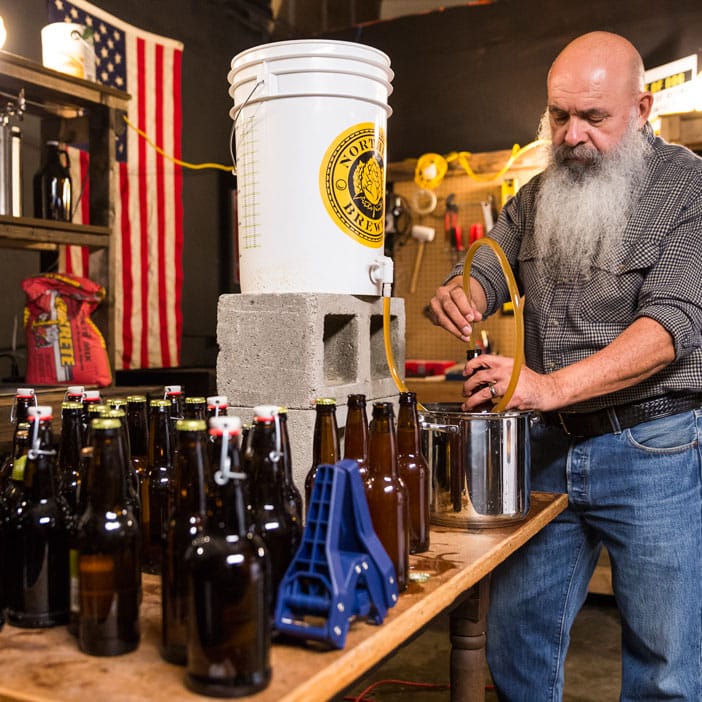 Home Brewed Kit (5 gal)
local_shipping
Eligible for Free Shipping
In the Box
Home Brewing Instruction Manual
Brewing Bucket
5 Gallon Carboy
5 Gallon Brew Pot
2 Air locks
Pump Siphon
Thermometer
Bottle Capper
Sanitizer
Bottle Filler
Tubing
SMaSH IPA Kit
Bottle Caps
How It Ships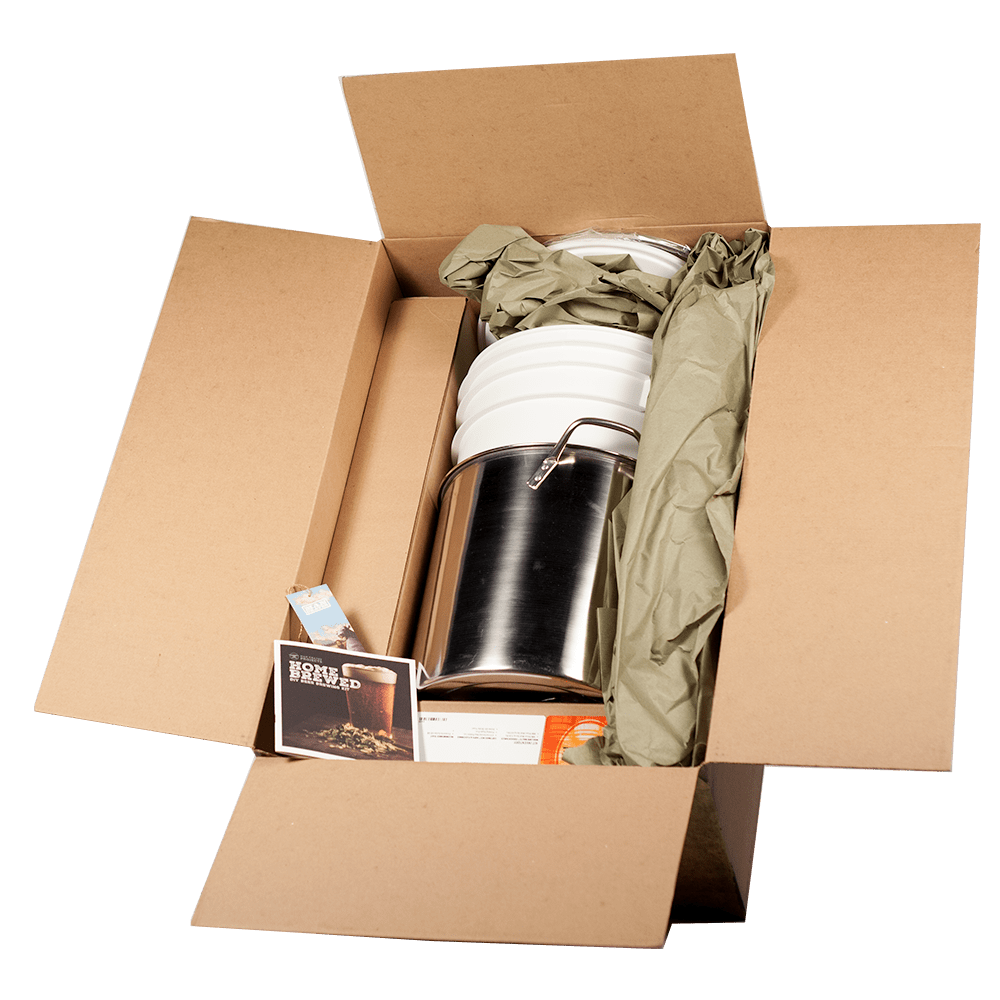 In an awesome cardboard box. Corrugated C Flute cardboard with regular slotted style...told you it was awesome!
---
Some shipping restrictions apply

Order today and it ships the next business day

Choose your delivery date at checkout
100% Satisfaction Guarantee
We think our products are awesome, and we guarantee you will too. If you're unhappy with your purchase or experience for any reason, we'll make it right and give you the kind of service you'll want to high-five us for.
Seriously, just call or text us at (866) 902-7260 or shoot us an email at guys@mancrates.com.
Story
BYOB (Be Your Own Brewmaster)
Beer is the Rosetta Stone of humanity, the one universally consumed and celebrated thread tying every culture and era of civilization together. The Sumerians wrote hymns to the exhilarating nature of beer, the Chinese experimented extensively with rice fermentations, and there's even cursory evidence of beer predating human history. (Those monkeys were crafty!)
In past days, the brewers were the esteemed men of the world, the gatekeepers to the ethereal knowledge of medicine, pleasure, and the divine. Nowadays, we've degraded the ancient craft to big industry corporations and a shoddy baseball team in Milwaukee.
The best way to restore rightful honor to the lost art of beer brewing, to bottle your impeccable taste on the most intricate level, is to do it yourself.
5 Gallons of Goodness
Start stocking your well-curated home bar with well-aerated home beer brewed in your very kitchen. The Home Brewed project kit features the floral and citrusy aroma, balanced flavors, and American pedigree of Centennial Hops and a SMaSH (Single Malt and Single Hop) Recipe that pulls everything out of the way to let the Centennial hops speak unimpeded.
And these hops have a lot to say.
The 5-gallon kettle keeps your kitchen pots free to cook lesser things, while the 6.5 gallon Northern Brewer brewing bucket synthesizes a primary fermentation chamber and bottling bucket into one convenient package. The 5-gallon Bubbler will give your beer the secondary fermentation it desires, nay, deserves.
Fermentation Activation!
Racking, measuring, sanitizing, and bottling: all things you will soon be intimately familiar with. Intimately. We've curated the ultimate collection of tubes and jib-jabs to transform simple ingredients into a beer that will make friends and colleagues enjoy, respect, and deeply envy your brewing expertise.
Carry on the legacy of first-rate fermentation and inject some hoppiness into your happiness with the Home Brewed project kit.
Customer Reviews
New hobby

I got this for myself. I decided to give home brewing a try and this kit has everything needed to get started. Beer turned out great and many more beer brews to come. The only improvement to the kit would be to chuck the plastic charboy and go with two buckets. IMHO.

I did my fermentation in the bucket and got a second one for bottling day. This saves the need for siphoning. Every operation is gravity fed this way.

An experiment turned into a pastime

I ordered this kit so me, my stepdad and my son could try our hand at our first ever home brew. We were immediately hooked by the intricate detail of the process. We brewed the smash batch and drank it as soon as it was ready. We were so eager to do another round we found a local home brew to try new recipes and we have turned home brewing into a family hobby. Beyond that though, we have spent such great time together, brewing and bonding as fathers and sons and as men in a hectic world. Thank you man crates for this incredible product.

Great tasting beer!!

I got this for my boyfriend's birthday and we started brewing right away. It was a blast!! The instructions were very easy to follow, everything you need comes in the kit (which is great because you can use it again!), and the resulting beer was DELICIOUS. We loved it.

Great gift!

I got this for my husband last year. He is a beer snob and loves the beer he made from this kit. We got the 5-gallon kit and he was able to make 2 cases of beer!

Got this last year

Got this last year for my husband. It was great. sadly we never got to dink it as someone opened the tab spilling he beer everywhere. it spelled great through. I have been ordering Mancrates for years and they always have exceptional customer service