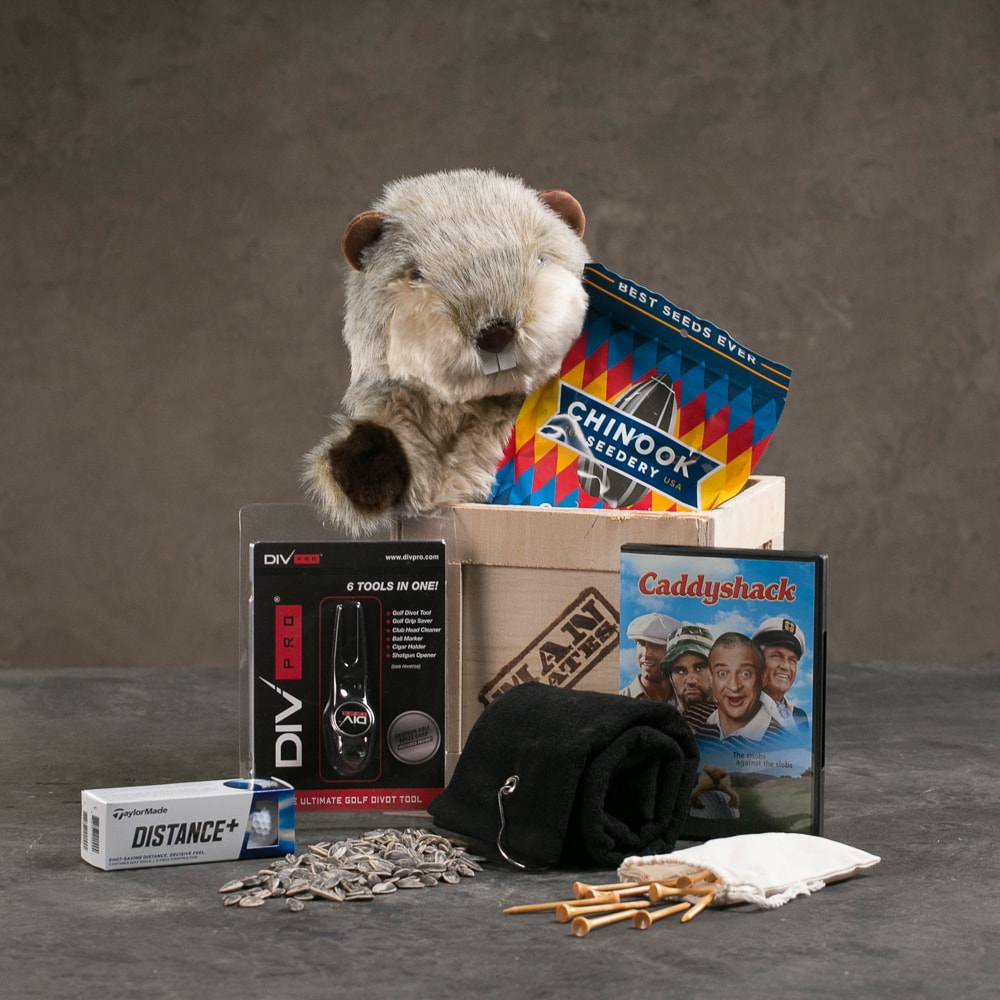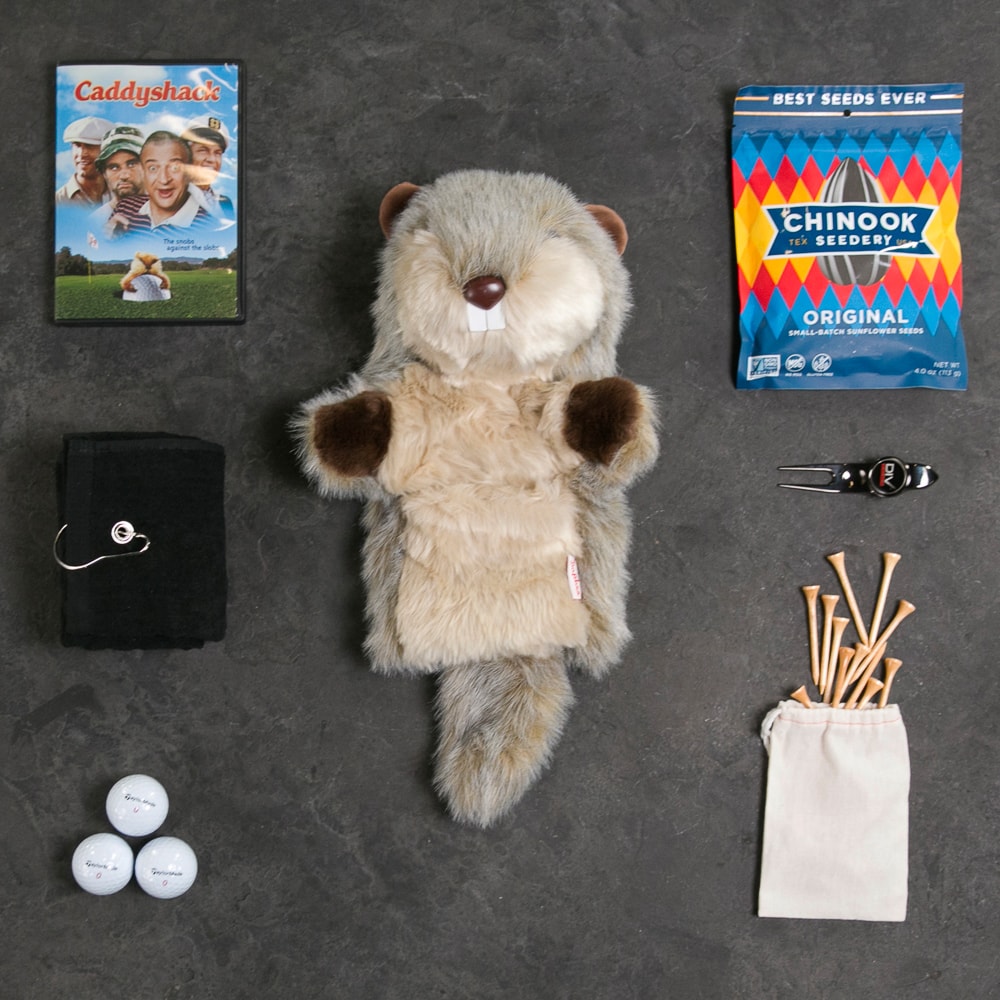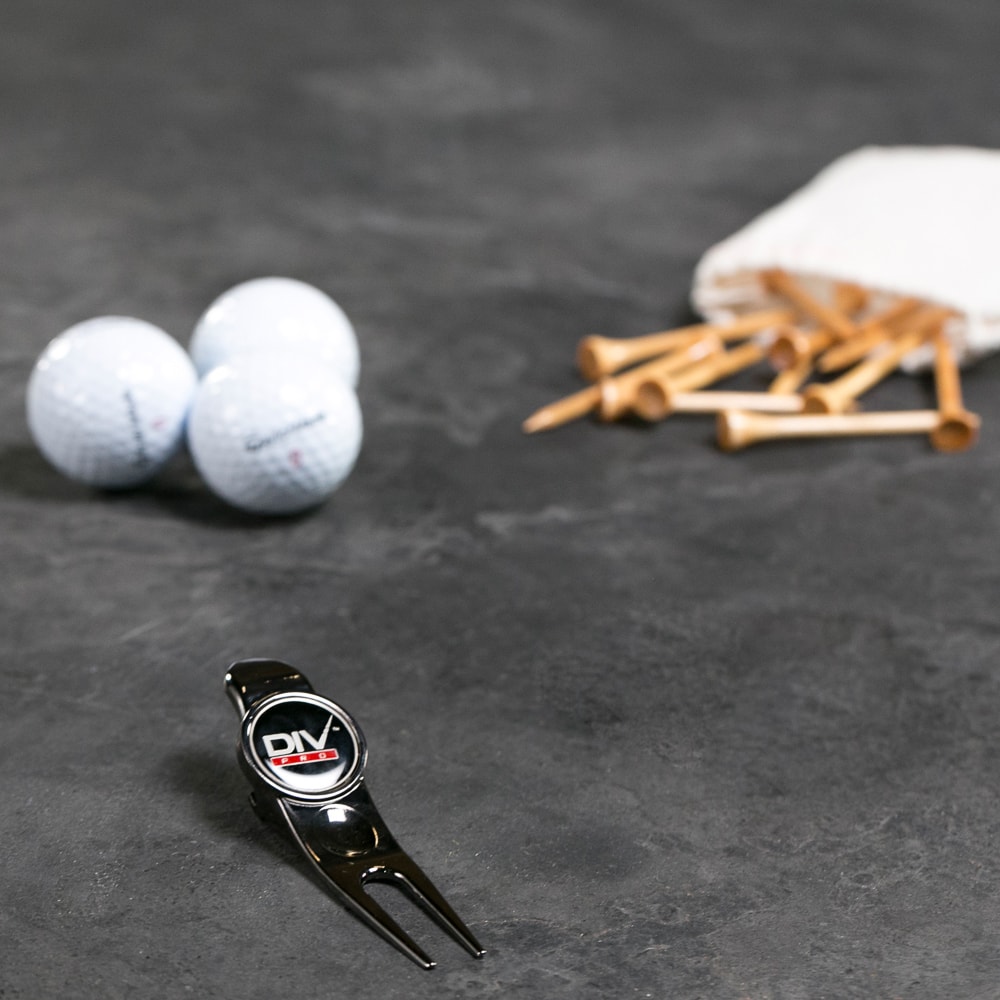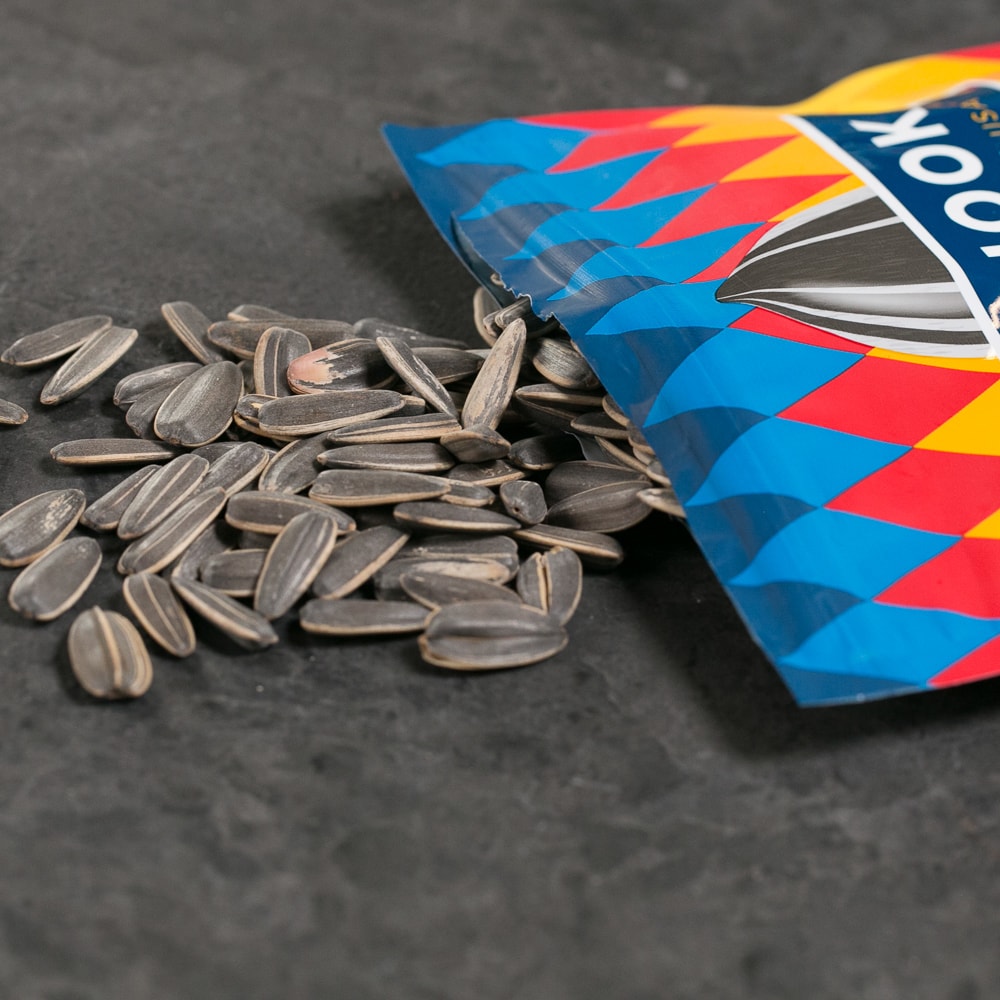 The Golfer's Crate
Oh no! Looks like The Golfer's Crate is out of stock
Click below to get notified when it's back in stock
Notify Me
In the Box
Fairway Armament
Gopher Head Cover
DivPro 6-in-1 Golf Tool
Golf Towel
TaylorMade Distance+ Balls, 1 sleeve
Bag of Golf Tees
Pro Training Regimen
Chinook Seedery In-Shell Sunflower Seeds, Original, 4 oz
Caddyshack DVD
How It Ships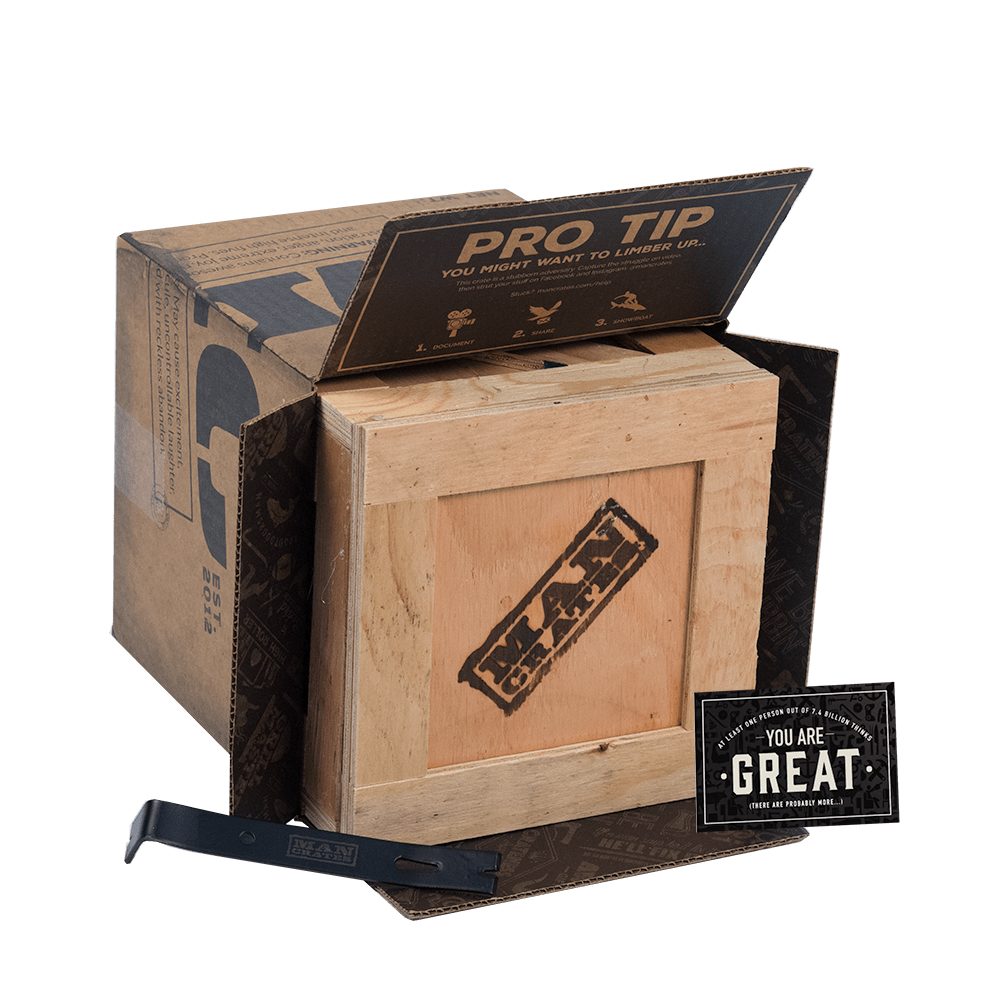 In a sealed wooden crate with a laser-etched crowbar.
---
Orders placed by noon PST will ship out same day

Choose your delivery date at checkout
100% Satisfaction Guarantee
We think our products are awesome, and we guarantee you will too. If you're unhappy with your purchase or experience for any reason, we'll make it right and give you the kind of service you'll want to high-five us for.
Seriously, just call or text us at (866) 902-7260 or shoot us an email at guys@mancrates.com.
Story
Who Let These Guys on the Course?
We're not pro golfers. We've never been on the amateur circuit, we've never won any charity tournaments, and Michelle Wie's people won't return our phone calls. Hell, we'll even admit that when we first started R&D on the Golfer's Man Crate we were sloppy on the driving range and an embarrassment on the course.
Luckily after weeks of sampling just about every golf product on the market and many long days of practice, we're no worse off. We had tons of fun, but we're still absolutely mediocre golfers.
Expensive gadgets didn't make us better golfers any more than expensive boxing gloves would make us better heavy-weight prize fighters. We've got no shortcuts to sell you to improve your game, but we have gathered a few awesome items that make any golf outing more fun.
The Game Within A Game
Whether your preferred sidebet is cold, hard, "In God We Trust" cash or the penalty of a shotgunned beer, there is no purer way to celebrate living in a free capitalist society than by making a handshake wager on a spur of the moment challenge. It's in the drama of these small contests that heroes are born and legends are written.
Enter the Chuck Rodent golf head cover. This stylish piece of golf haute couture isn't just a beautifully functional adornment for your club, it's the trophy of a champion. Wager Chuck Rodent on the next best-ball drive and the winner gets to carry him in his bag. The loser becomes "the gopher", responsible for fetching lost balls and drinks until he can win or steal Chuck back.
If you do end up having to shotgun that beer, the 6 Tool DivPro will come in handy. It also comes in handy if you need to fix a divot, hold your club off the green, ash a cigar, mark your ball, or clean your club heads. In short this tool is basically the golfer's equivalent to the iPhone. Of all the tagalongs, gadgets and golf widgets we tried, the DivPro stood out as an incredibly well-designed, practical item.
A bag of tees, a sleeve of TaylorMade golf balls, and an ever-useful golf towel round out the practical items in the Golfer's Man Crate. Always have a towel. For sustenance on the course we've thrown in some sunflower seeds.
Bill Freakin' Murray
We can't send you private golf lessons, but we will send you the definitive instructional DVD on the golfer's way of life. Critics agree that Caddyshack is an absolutely juvenile exploration of man's struggle to find his place in the world amidst the pressures of his environment, fearsome wildlife, and cut-throat competition- one of the most rewatched comedies of all time.
Customer Reviews
Smoker kit

Luved it. Great idea I will pass this along

Dad Loved It

I bought this for my dad, who has gotten into golf in the last few years. He can be hard to buy for, and I don't alway get it right, but this is something he really loved! I haven't seen him get so excited about a gift before, and I can tell he genuinely enjoyed opening the crate and seeing all of the fun items that were inside. I would purchase this again. Notably, the crate was delivered fast, and arrived right on time!

My Husband Loved it

I bought this for my husband as an Anniversary present (Valentine's Day). He is so hard to buy for and I just want sure that he would like it. He has never been a golfer, but is getting more and more into it. Let me tell you, THIS WAS A HIT. He Loved it. After looking at everything himself, he then took a picture of it and sent it to our son (who enjoys golfing) and then posted it on FB. He has never done that with any of his other Man Crates. I think the gopher head cover is his favorite. LOL

Unique and fun!!

My son picked the Golfers Crate for dad/husband on his birthday and it was a great hit!! He loved it! These crates make fun gifts. Thank you!

Military crate

I bought this for my super hard to shop for has everything construction expert father and I've never seen him enjoy a gift so much! What a great surprise! Makes an old man feel like a kid again! Just purchased the golfer's crate for my hubby can't wait to see his biggest smile!