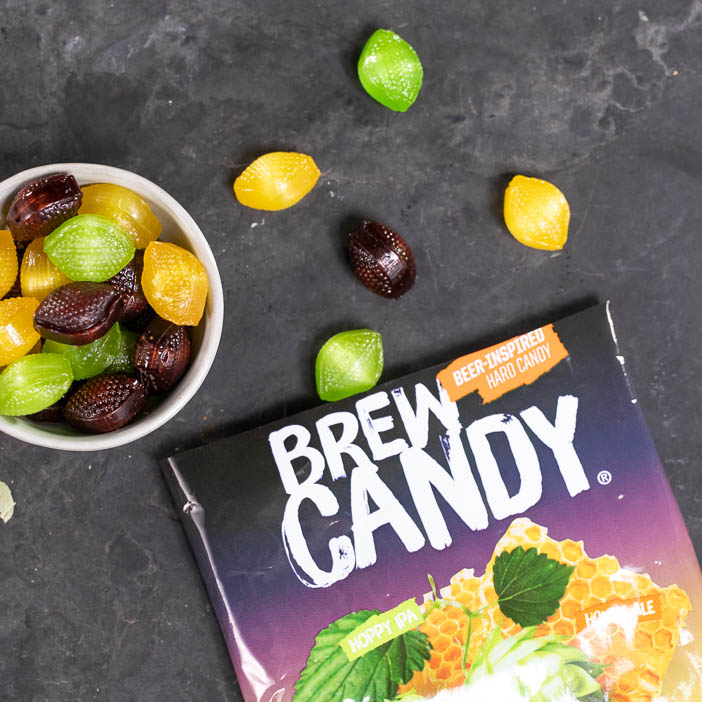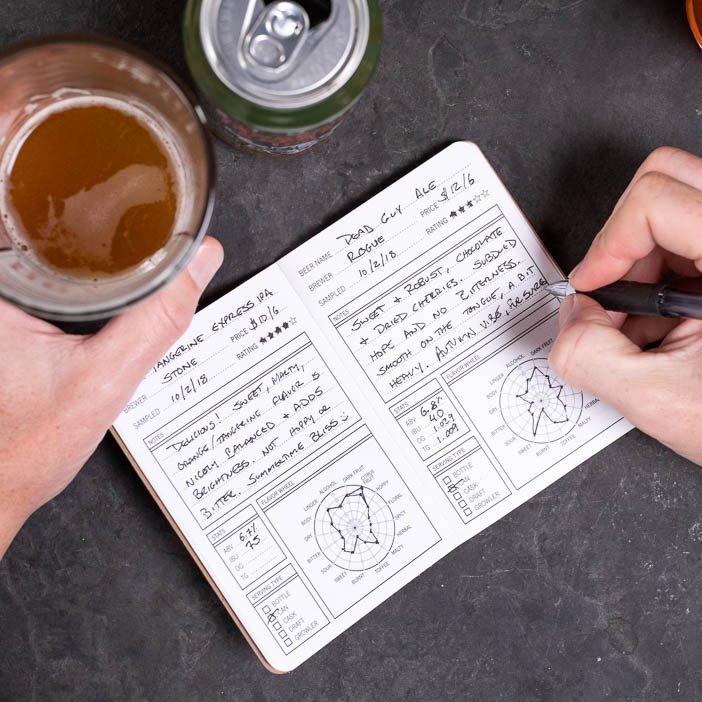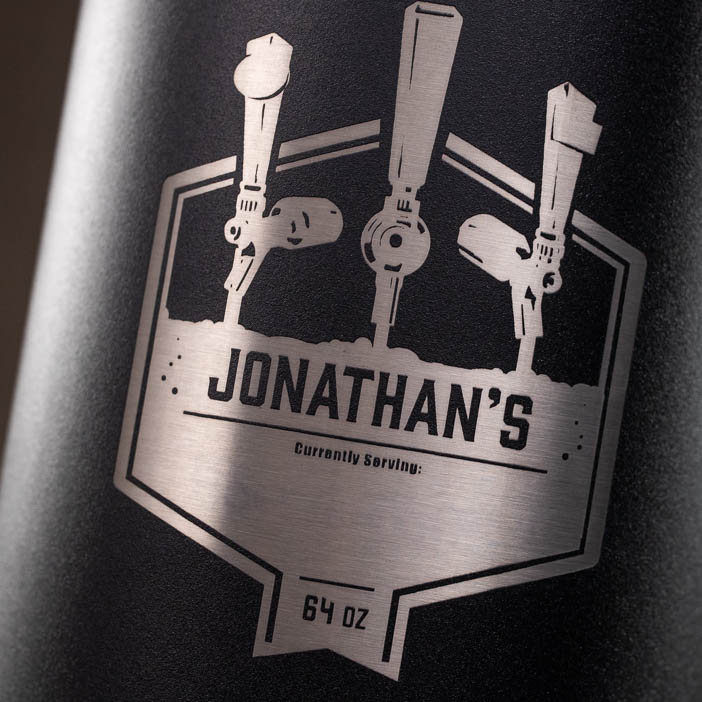 Personalized Growler Crate
In the Box
Personalized Insulated Double Wall Mini-Keg Growler, 64 oz
2 Classic Pint Glasses
33 Bottles Of Beer Tasting Journal
Brew Candy
NOTE: Personalized items require two business days of processing time.
How It Ships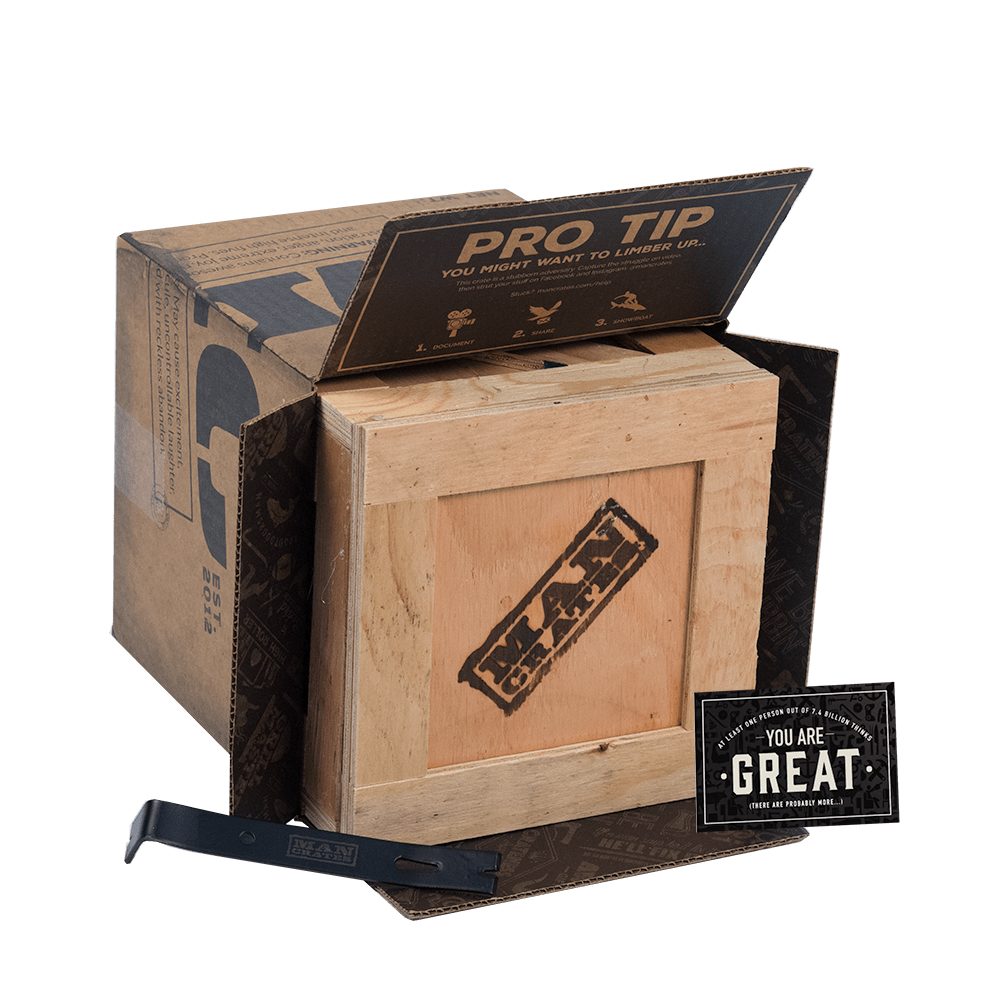 In a sealed wooden crate with a laser-etched crowbar.
---
Some shipping restrictions apply

Choose your delivery date at checkout
100% Satisfaction Guarantee
We think our products are awesome, and we guarantee you will too. If you're unhappy with your purchase or experience for any reason, we'll make it right and give you the kind of service you'll want to high-five us for.
Seriously, just call or text us at (866) 902-7260 or shoot us an email at guys@mancrates.com.
Story
Straight From The Source
Some quests are more honorable than others, and with all due respect to men collecting stamps and state quarters, we're focusing on a far loftier goal: the quest to enjoy every microbrew in America straight from the source.
This journey, while extremely delicious, is also extremely difficult. A devout band of drinking buddies must canoe for miles, caravan for weeks, and forsake all adult responsibilities to achieve the fullness of flavor.
These brave souls are our modern-day keg-quistadors in search of the mythical Fountain of Booze.
Jug Life
A knight would never ride into battle without his trusty steed, sharpened steel, and self-righteous sense of divine approval, and neither should you embark upon the quest for quenched thirst without a personalized steel growler.
The road between breweries is long and dry, and only 64 oz. of cool, carbonated brew will carry your spirits onward. Top it off at each stop, Sharpie and wipe off brew details directly onto the mini-keg, and share generously with fellow pilgrims along the way in a pair of classic screenprinted pint glasses.
Always remember, your quest is valiant, and the growler is laser-etched with your name, so carry it with pride throughout the land.
Drink Beers For "Research"
Your thoroughly documented taste will live forever in the annals of time in the 33 Bottles of Beer Book. Log textures and flavors as you sip, and present the book upon entrance to any brewery to ensure they bring out the good stuff.
Get ye quest for eternal refreshment underway with the Personalized Growler Crate.
Customer Reviews
Awesome Crate

Bought this for my husband. He loves it. We have been slowly getting all the crates. The growler looks amazing.

Perfection!

I am so
Happy with the product and my husband loves it even more!
Purchased this for him for Valentine's Day about 3 weeks ago, and they had the option to have a future, delivery date, which was a bonus!
It arrived at his job, when he was there, and was in shock!
I'm so happy he loved it! The growler and cups are top notch!
The engraving is on point!
It's the perfect gift for a craft beer lover!

Growler Crate

Got this for my 50th birthday from my wife- Best gift and manly too. It is a very personalized gift received. Darn crate is put together very tight. I will surely be using this a lot with my wife. Thank you Honey!

Awesome Christmas Gift

Got the Growler for my husband and the Octoberfest one for my Dad. Not only were they awesome... but HYSTERICAL to watch cause my Dad was getting mad lol. Took them roughly about 30 minutes to open it but used a chisel & a hammer. They REALLY enjoyed them and the personalization of them.
I would like to see them do a Man Crate that you can choose what you want to put in it and pay for something's extra. My hubby loves the brew candy and thinks it super awesome tasting. 🙂❤️
Will be ordering again for hubby'a birthday. 🥰

He loves it!!!

I got this for my husband for Christmas and he absolutely loves it. It was so fun to see the totally confused look on his face as he tried to figure out what the heck it was. It took him a couple minutes to pry it open, but once he got it opened, he was wowed!! I'm always looking for a unique and special gift that I know he will love and use, and this was it!! The entire kit is great, and the personalized growler has now been to many pubs. Everyone who sees it loves it and wants one too!! On to my next crate for this years gift!