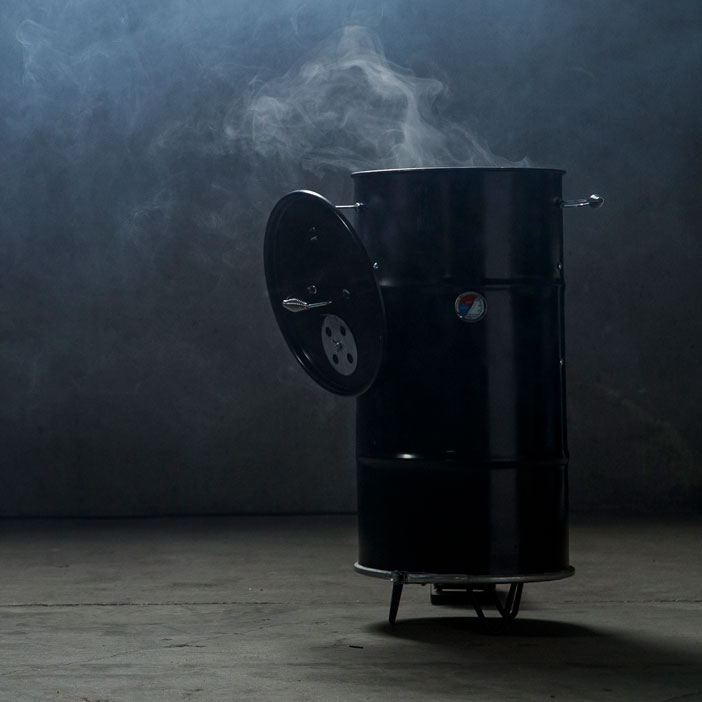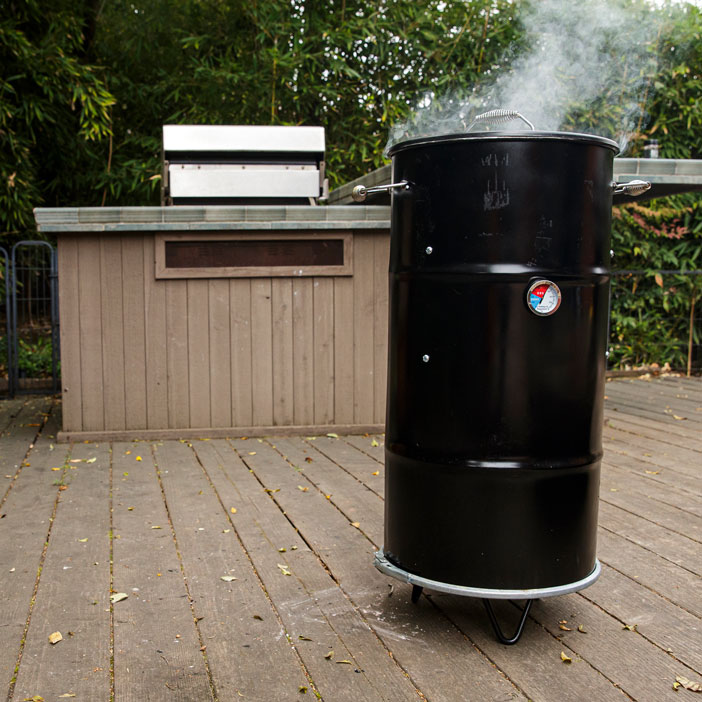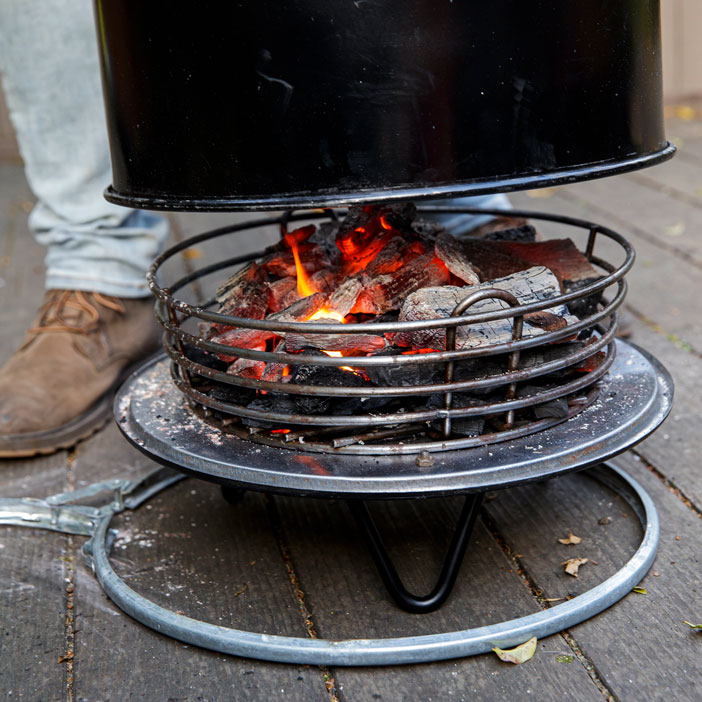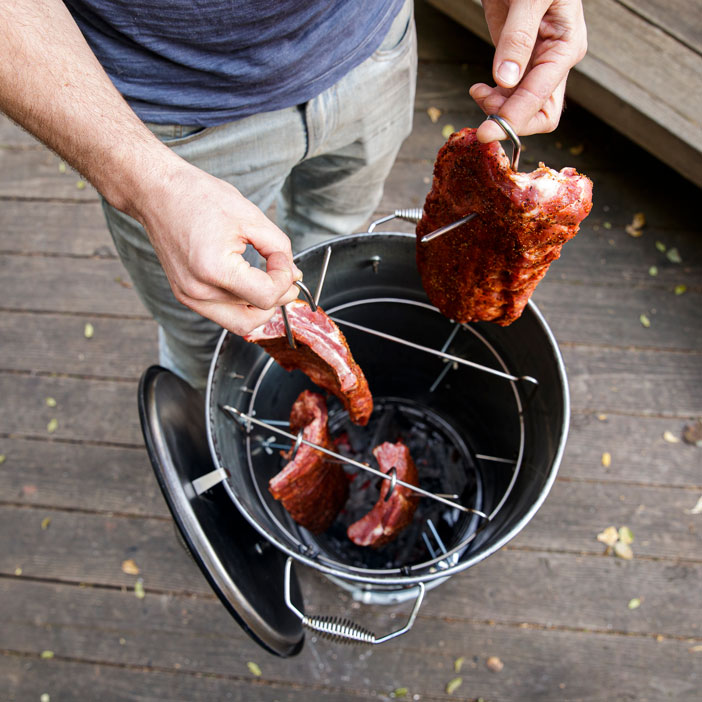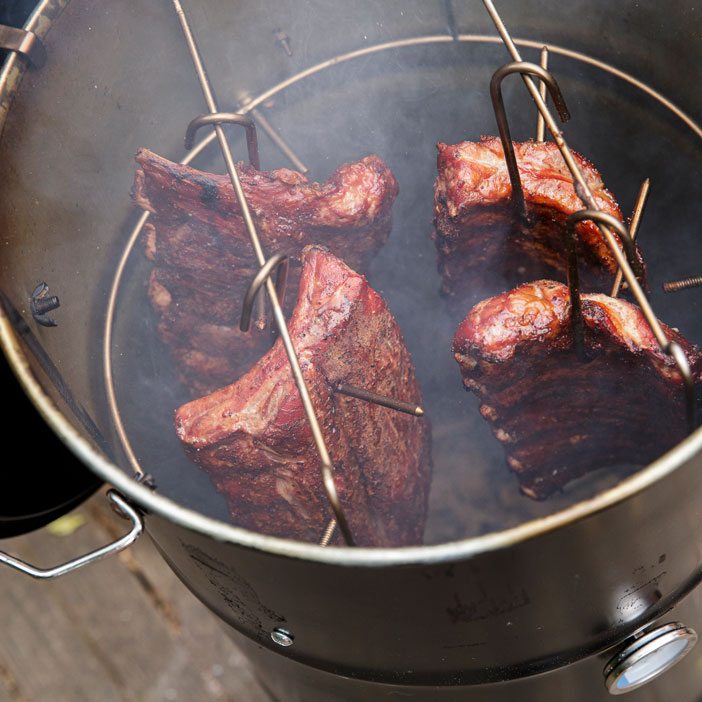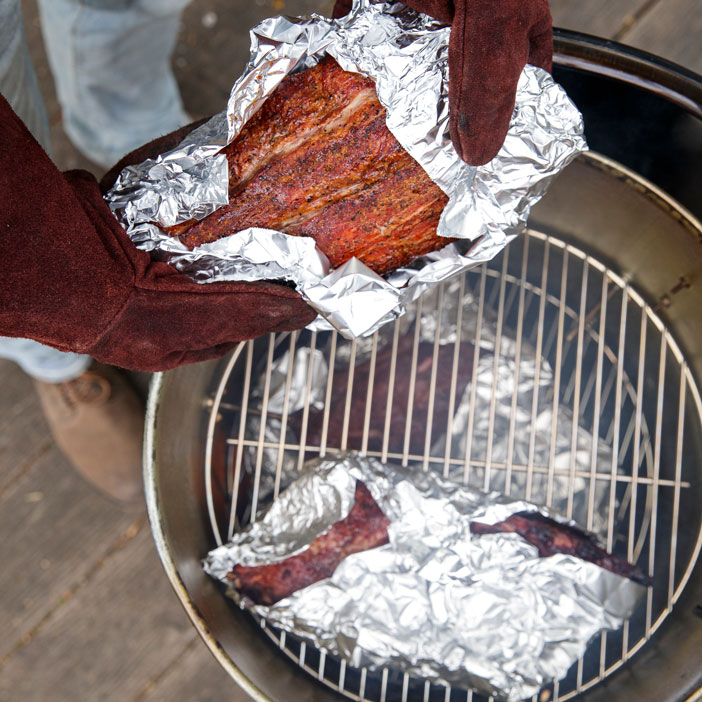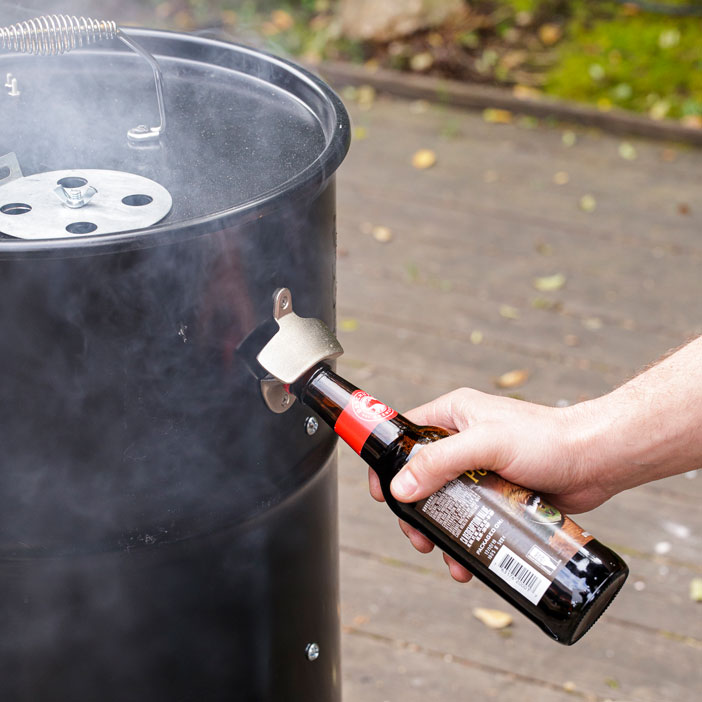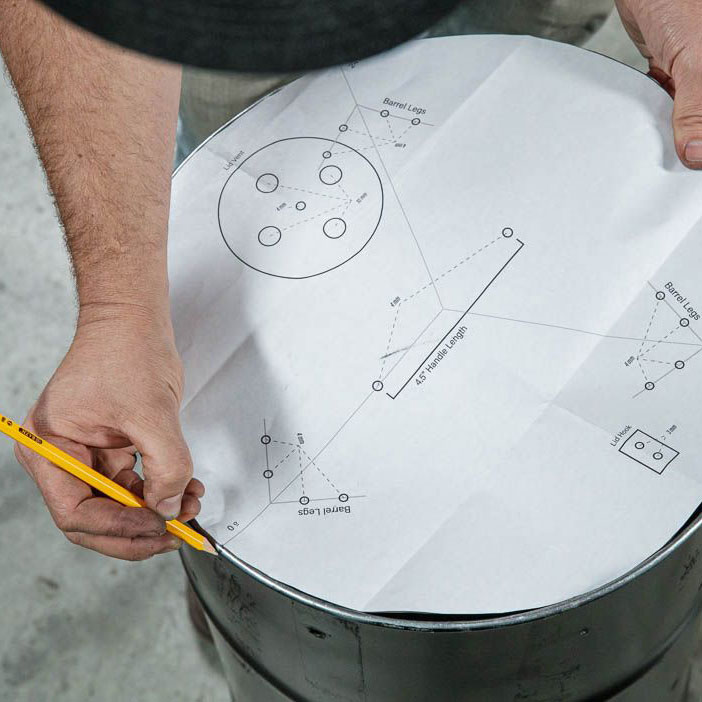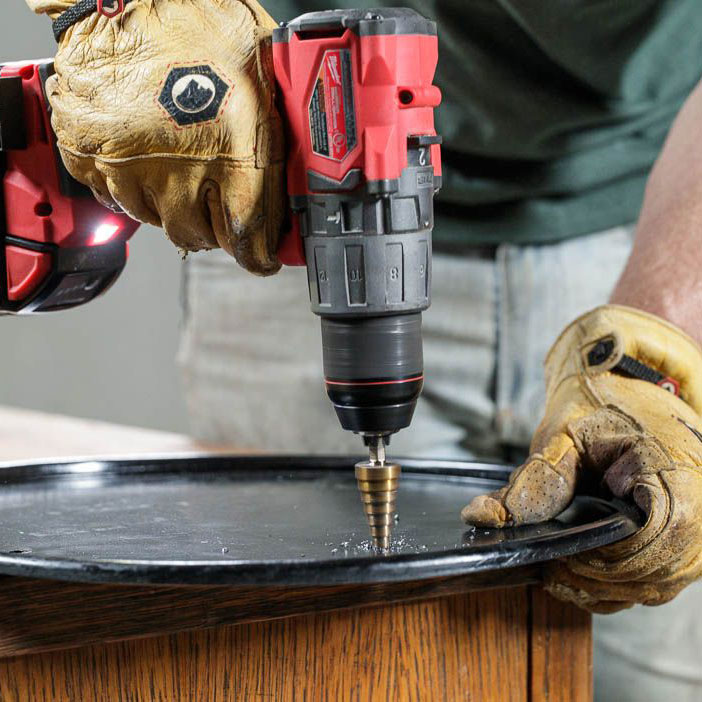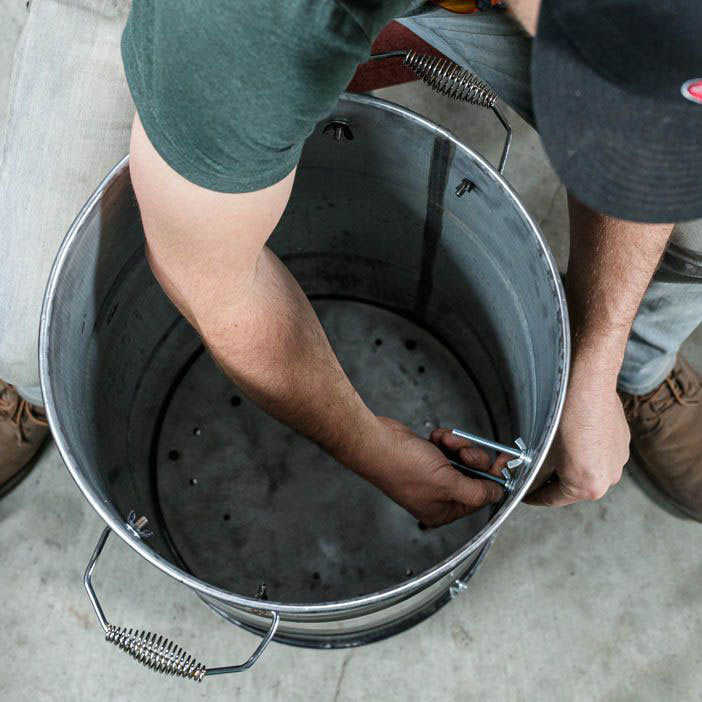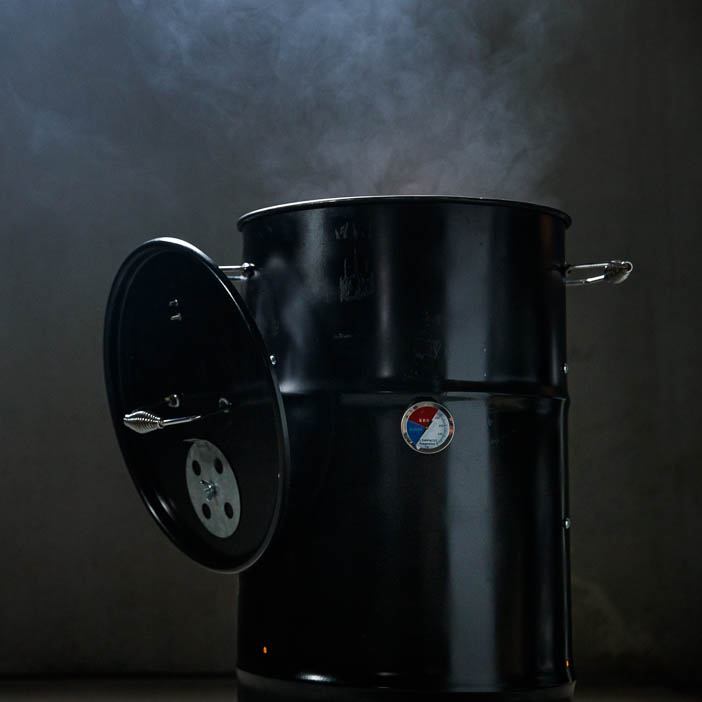 Build Your Own Barrel Smoker
Oh no! Looks like Build Your Own Barrel Smoker is out of stock
Click below to get notified when it's back in stock
Notify Me
In the Box
Smoker Barrel Parts

16 Gallon Barrel (open ends)
Barrel feet
Barrel Handles
Stainless Grill
Lid Hook
Lid Handle

Smoker Accessory Parts

Meat Hanging net
Charcoal Basket
Meat Hook
BBQ Thermometer
Rotating Vent on Lid
Sliding Vent
Bottle Opener

Instructions & Hardware

Instruction Booklet
Bolts, Washers and Nuts Set
Step Drilling Bit
Pilot Drill Bit
Stencil
How It Ships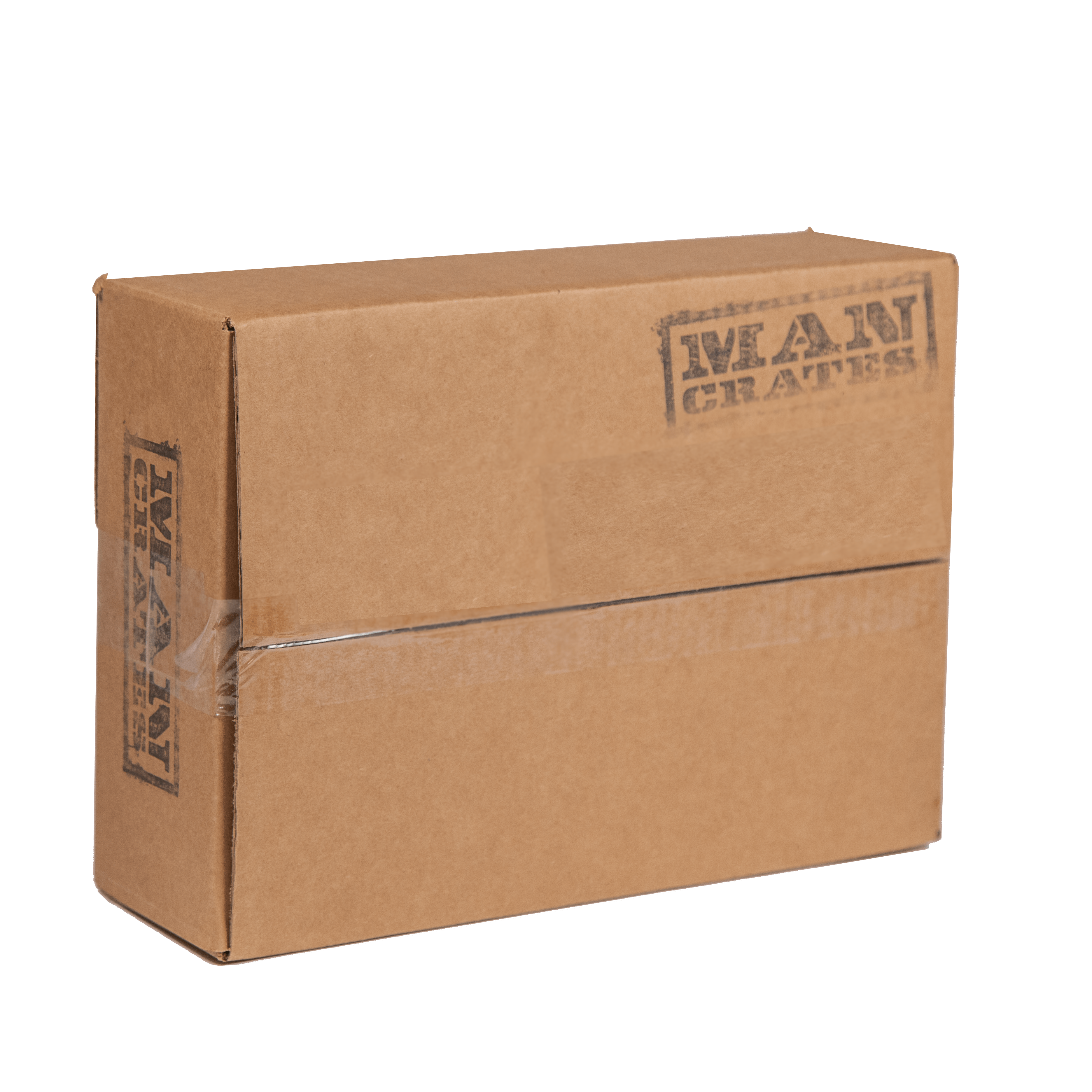 In an awesome cardboard box. Corrugated C Flute cardboard with regular slotted style... told you it was awesome!
---
Orders placed by noon PST will ship out same day

Choose your delivery date at checkout
100% Satisfaction Guarantee
We think our products are awesome, and we guarantee you will too. If you're unhappy with your purchase or experience for any reason, we'll make it right and give you the kind of service you'll want to high-five us for.
Seriously, just call or text us at (866) 902-7260 or shoot us an email at guys@mancrates.com.
Story
Wholly Smokes
We thought about naming this product the D.I.Y.-B.Y.O.B.S., but our test group was spending too much time bumbling over the acronym and not enough time smoking mouth-watering meats and veggies.
After trying the ribs, they suggested we call it "The Greatest DIY Smoker of All Time."
Boasting a 16 gallon, double open-ended barrel, this kit comes complete with all the drill bits, stencils, and hardware he'll need to construct a quality smoker by hand, right in his backyard. The only thing we didn't throw in is the elbow grease.
Get your guy the ultimate D.I.Y., and upgrade his backyard barbecue with the Build Your Own Barrel Smoker Kit.
Barrel-Smoked Bullet Points:
This high-quality, 16 gallon barrel is large enough to smoke 4 racks of ribs, or one complete brisket. But why not just make both?
With air vents located on both the sides and the top of the barrel, controlling the smoker's temperature is a breeze. Even in a breeze.
We've coated the barrel with durable, high-temperature powder coat rated up to 900 degrees, to make sure the smoker lasts for a lifetime of fall-off-the-bone barbecue.
Customer Reviews
Great!

Me wife bought me this as a Christmas gift and I couldn't be happier. Easy to build and use. I have smoked ribs, fish, chicken and pork shoulder and can honestly say better or as good as the local bbq joint. Trust me this works just as good as the overpriced smokers. Buy it you won't be disappointed.

my husbands favorite smoker

I bought this for my husband to give him something to do. He has used it a few times with wood chips we made from a storm damaged tree. The last time we used it I asked him which one he liked best. We have 2 electric smokers that we have used for years and he said "The barrel smoker!" He likes it best because we get the "Fire" that we don't get with the other smokers. So far the best thing we've made is smoked chicken tinga tacos . Thank you

Highly recommended project

I received the barrel smoker as a Christmas gift. I make my own beef jerky & bacon, so this was a perfect way to add extra smoking capacity to my existing setup.
The parts kits were easy to identify, and the included tools made for easy assembly. I especially enjoyed working with the step drill bit.
The drill templates are sturdy; I recommend retaining them in case you want to make modifications later.
I spaced the assembly over 3 separate days & was very pleased with the result.
Hints: a workbench with some scrap wood helps to "block" the barrel in place during drilling. A strong magnet helps to pick up tiny bits of metal left over from drilling. Keep charged batteries handy, especially when drilling the lower vent holes. An angled power drill is easier to balance when drilling on the barrel surface. Finally, an application of high-temp paint will cover any small exterior chips that occur when working with the upper & lower lids.
Recommendation to Mancrates: offer a second vent door parts kit as an option to add a small access point for placing more wood chips during the smoking process.
Thanks Mancrates!

Christmas gift

This was one of the best gifts Ive ever received. My girlfriend hunted this down as I have wanted to start smoking meats for a new hobby. Built it the same day. Used it the next day. Works great!

Great fun!

Got this for my husband who dreams of being a smoker (never done it). Thought this would be fun for him...a beginner smoker - I'll get him a fancy one if he uses the home-built one! We built it together in about 3 hrs. Instructions need an update, but we didn't encounter any problems. He smoked a rack of ribs for dinner and they were pretty darn good (we are in Alaska and this worked at 25F, kept the temp pretty constant).

Good find, good buy! (We got a puzzle box too and that was super fun!)